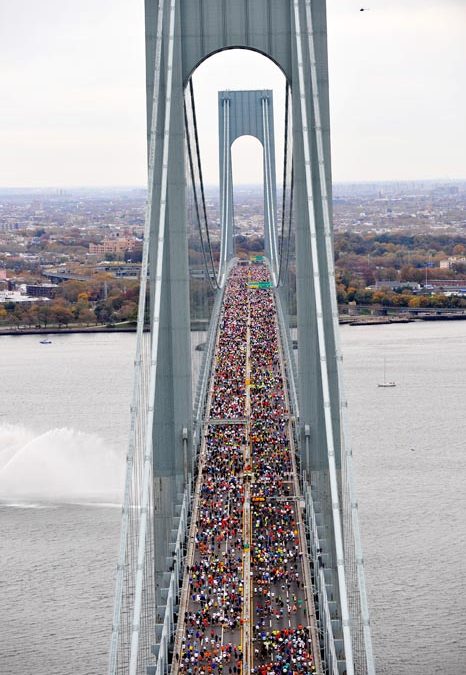 PROJECT:
Preconstruction at the Verrazzano-Narrows
A few early-morning starts on a new project in Brooklyn. This one is along the greenway at the Verrazzano Narrows bridge, where large marine vessels are anchored silently offshore and crowds of gulls wait for a regular morning feeding from the neighborhood retired.
I've photographed the bridge before, for the New York City Marathon (a few times for the New York Times, and once for Sports Illustrated): from the bridge at ground-level, from the photographers' truck, and from a helicopter, twice. It's an old friend.  
Project Location: Verrazzano-Narrows in Brooklyn, New York
Client: Triumph Construction, Inc.
Project value: 50M
______________
Preconstruction, progress, postconstruction and final completion photography and videography — including aerials — is what we do, and "no drama" is how we do it. No project is too far away from our home base in Tarrytown, New York. Contract requirements for large infrastructure projects are a specialty.  -Suzanne
CERTIFIED:

SBA-certified WOSB, New York State- and City-certified WBE, and Port Authority certified DBE

REGISTERED:

SAM & ORCA. Experienced in Federal Government contracting and subcontracting.

WILDLAND FIREFIGHTING CERTIFICATES

S-130/190, L-180 

FAA PART 107

Since 2017

DUNS:

839898728.

FEIN:

84-2603642
We accept all government agency purchase orders and credit cards.
145 NEPERAN ROAD, TARRYTOWN, NY 10591