Date: December 18, 2019
Project: Parkers River Bridge Replacement, Yarmouth, MA
Client: Massachusetts Division of Ecological Restoration
Photo prints: When you need them, we'll take care of that.
When you need print photographs for your project, we've got that. From satisfying contract requirements to decorating your office walls, we love delivering our clients prints of their construction progress and post inspection milestones.
With our own in-house printing, we can print to any specification on archival photo paper. If you have a large printing job, we can handle that; often, our printing orders can run into the tens of thousands of prints for a single contract!
We deliver progress photo sets at predetermined intervals throughout the duration of construction.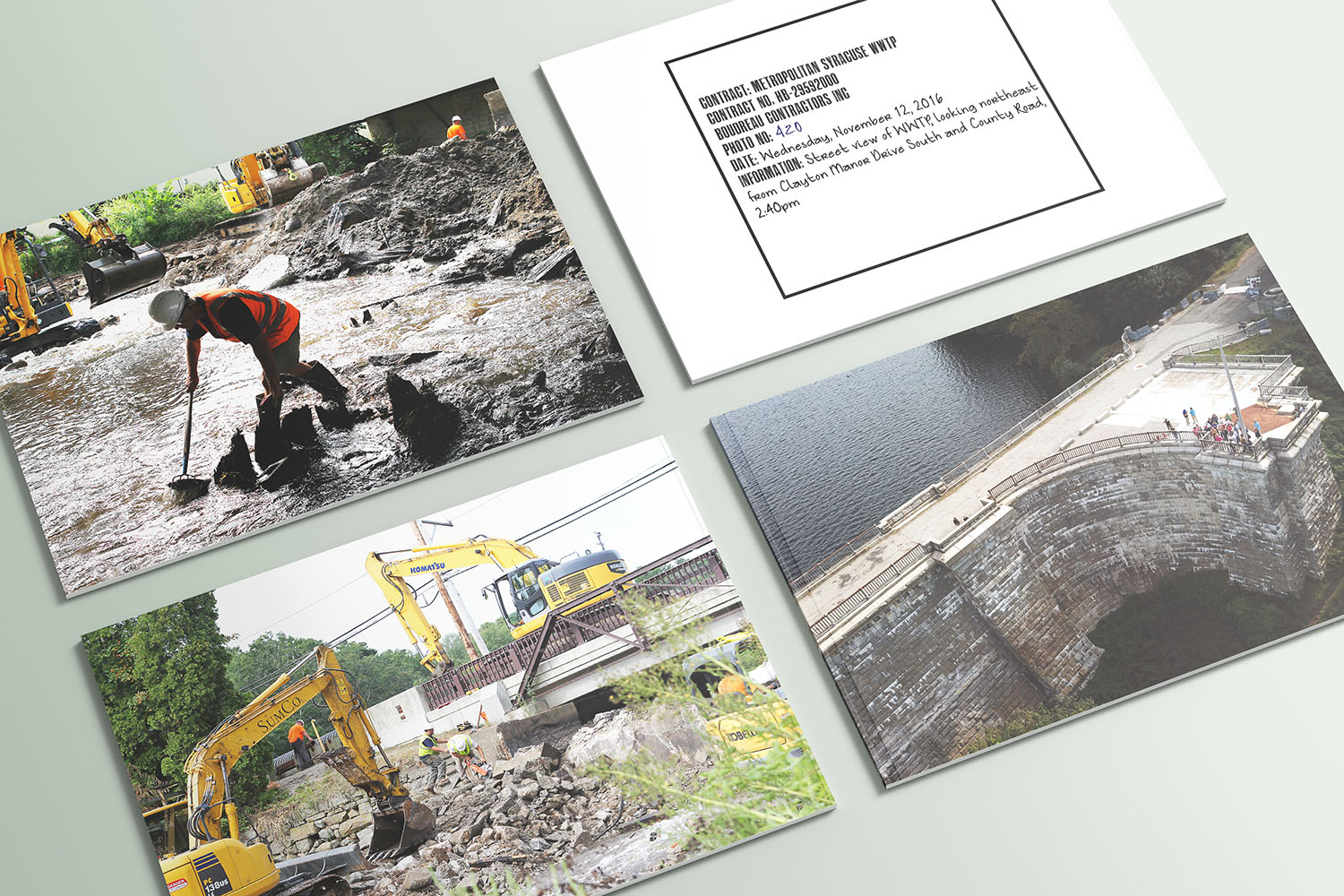 Images From Recent Projects
There are the photographs you need to take, and then there are the ones you love to take.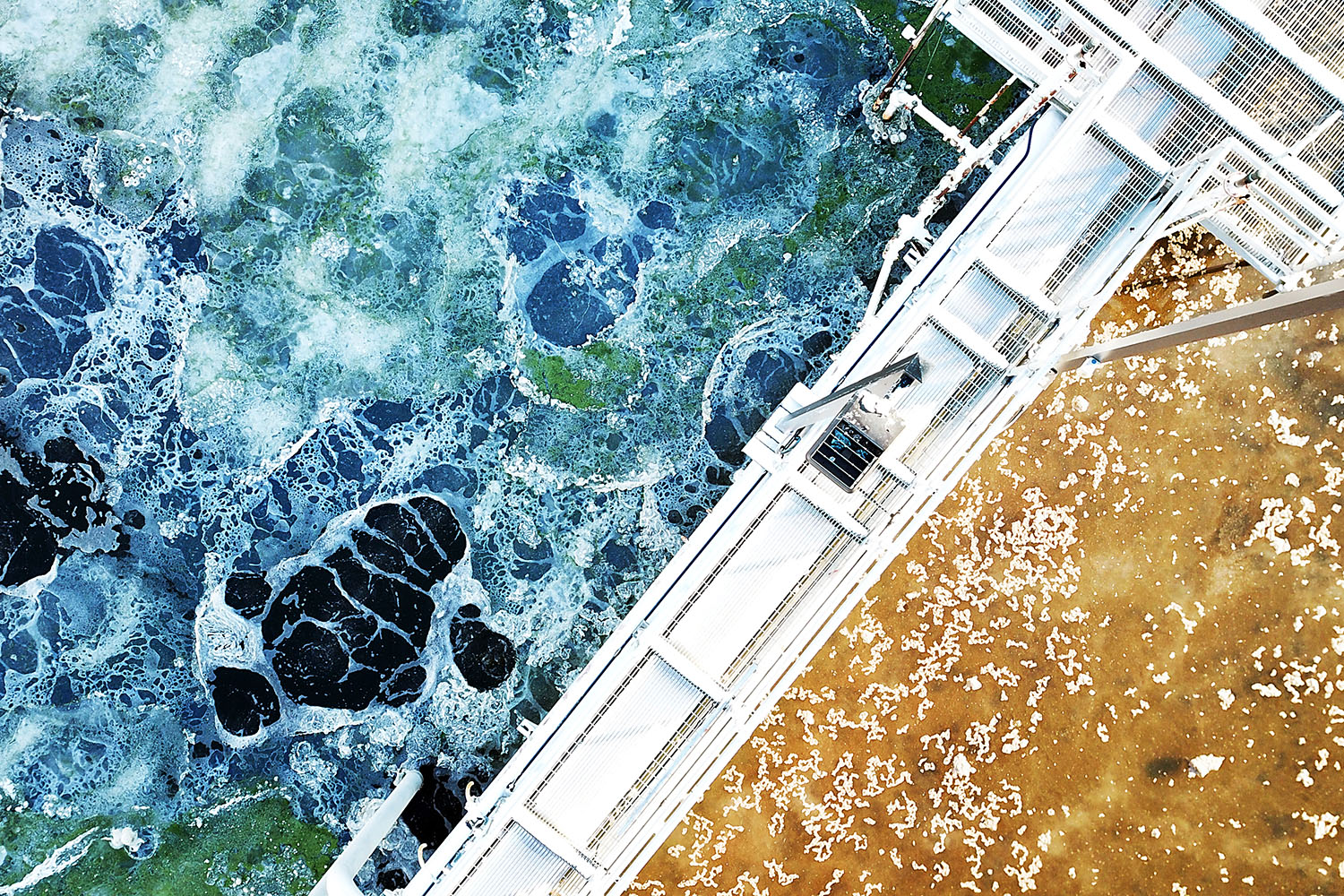 Aerating Basins
Aerating basins in the middle of winter may not look interesting from the ground, but take an overhead view of what looks like a roiling slushie, and there's something mesmerizing about it. Erwin Wastewater Treatment Plant, December 19, 2019, for Vacri Construction.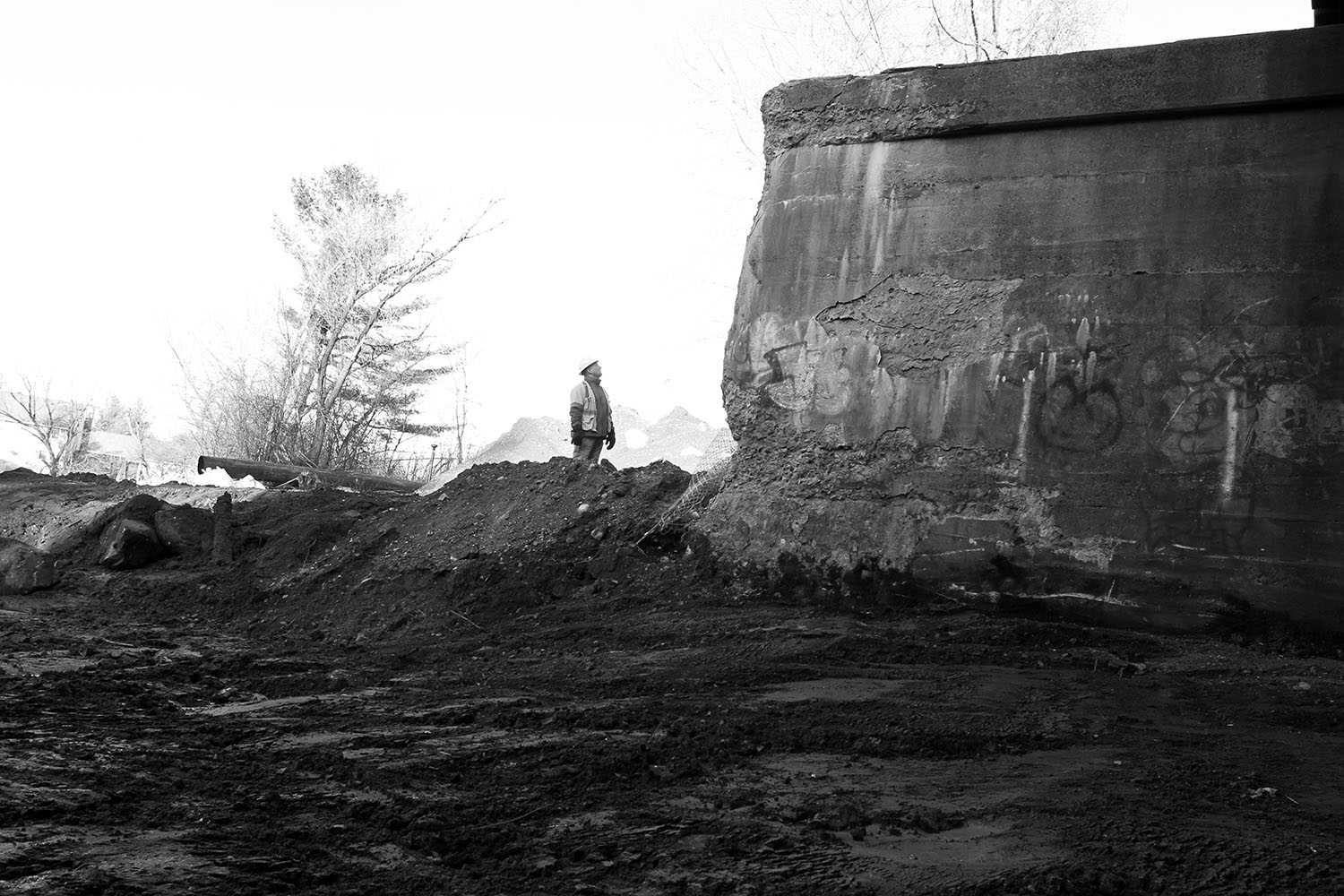 Dam Removal, Pittsfield
An old, industrial dam had lost its purpose and was just hanging around, blocking up sediment in the once free-flowing Housatonic River in Pittsfield, Massachusetts. This engineer, pausing by a massive concrete wall near the dam, made me think of the fish that have tried for years to move upstream to spawn. For DER.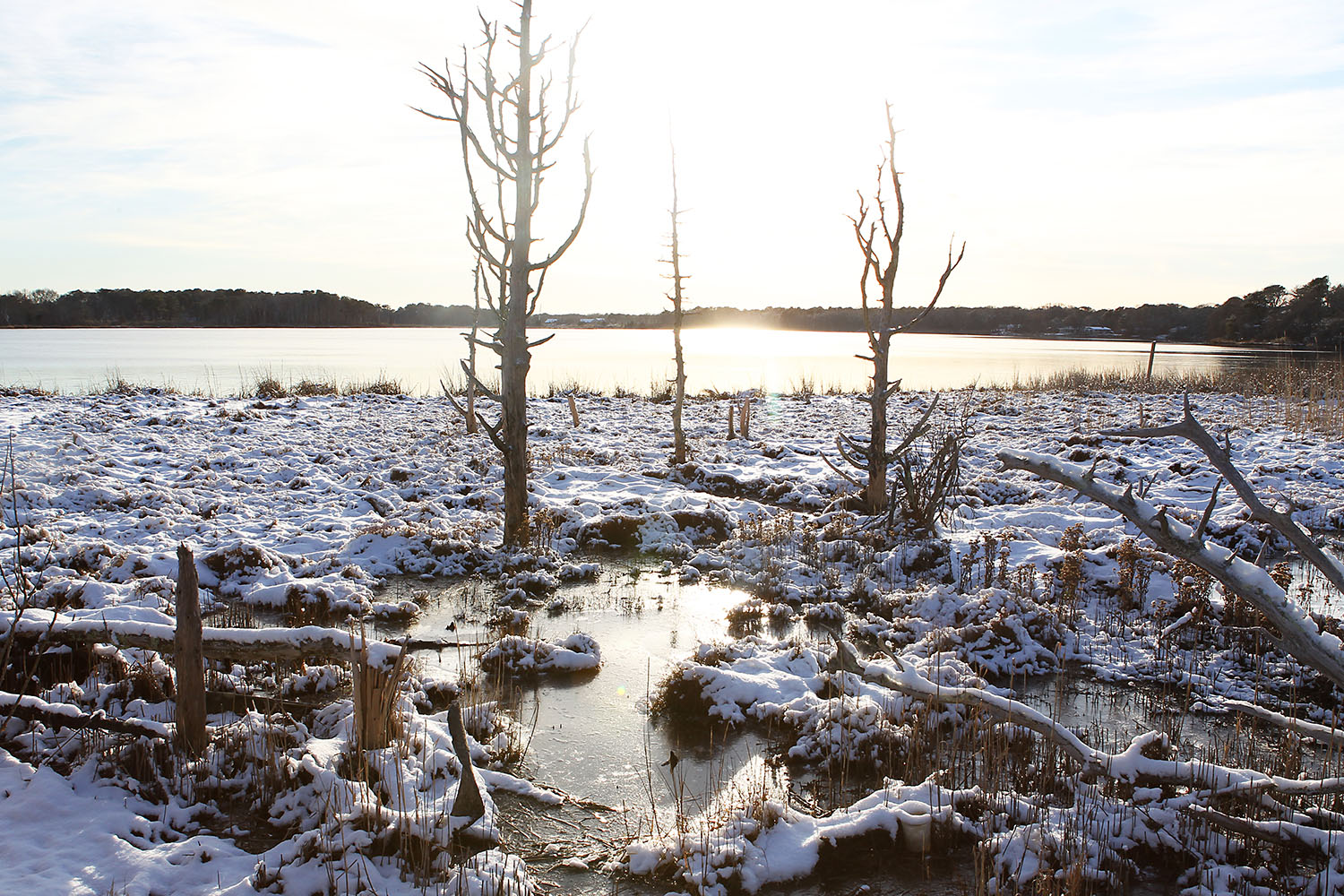 Relic Atlantic White Cedar Stand
A too-narrow bridge channel changed the ebb and flow of the Parkers River in Yarmouth, Massachusetts, and killed these ancient and rare Atlantic White Cedars. That bridge is being widened to restore natural tidal hydrology to the ecosystem. We photographed MIG Corporation, Inc, at work on this project.
Contact Us
Bidding a project? Just have a message? Get in touch!