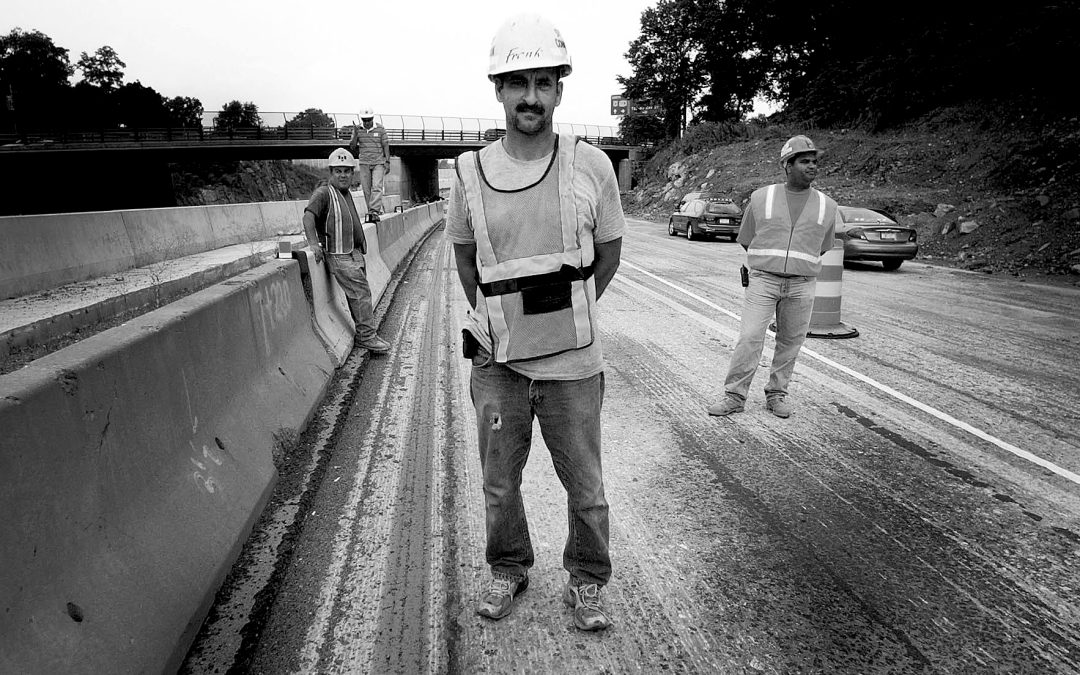 Safety first, and everybody goes home well.
There are some pictures you take, and file away, and make sure they never make it to your client.
The picture above is one I like, but I never used it. It shows Frank, a detonation expert, working on a highway project in Virginia. But I would never send it, because even one OSHA violation is one too many.
So this one went into the files.
______________
Put my background in editorial sports photography to work for your next project. Capture the energy of your team at work, on training and field exercises, with heavy equipment or in challenging environmental conditions. These photos can be used again and again: in annual reports, your socials, on office walls and other marketing deliverables.  -Suzanne
CERTIFIED:

SBA-certified WOSB, New York State- and City-certified WBE, and Port Authority certified DBE

REGISTERED:

SAM & ORCA. Experienced in Federal Government contracting.

DUNS:

839898728.

FEIN:

84-2603642
We accept all government agency purchase orders and credit cards.