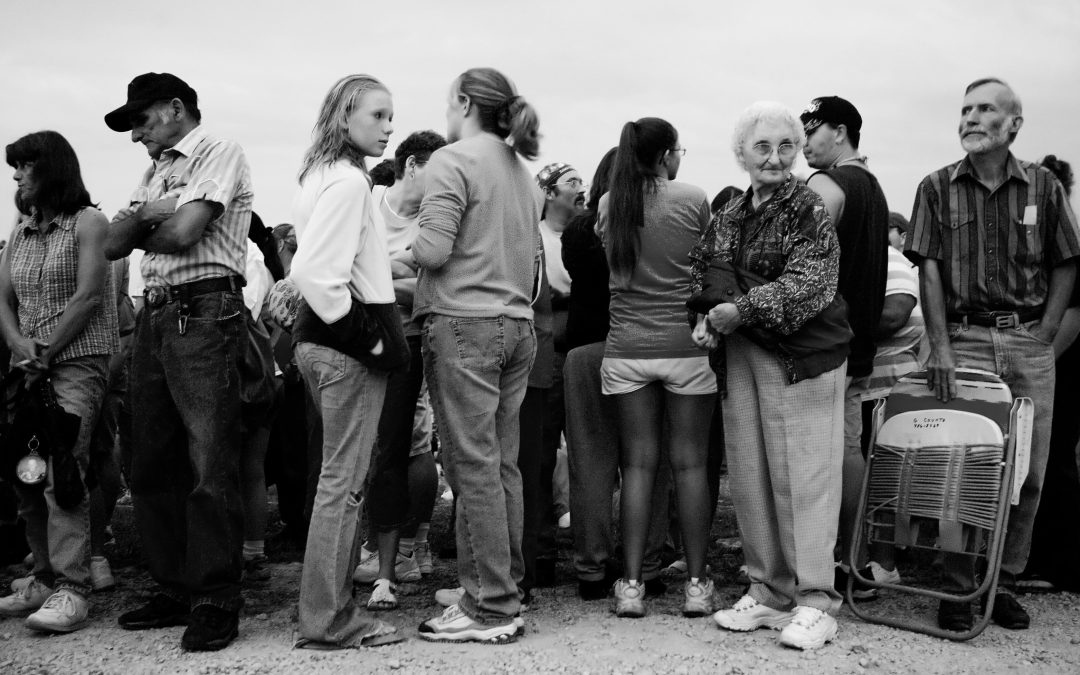 Moving On:
Remote Area Medical in Wise, Virginia 
After years of bringing free medical, dental and vision services to the Appalachian communities around Wise, Virginia, the Remote Area Medical (RAM) expedition moves on.
The first time I covered the Remote Area Medical Expedition to Appalachia, I couldn't believe what I was seeing.
Children in their pajamas, sleeping in cars. Emergency medical treatments in the sheep barn of the Wise, Virginia county fairgrounds. Teens getting full-mouth extractions in the dental tent. Exhausted doctors, dentists, nurses working from sun-up to sundown. It reminded me of a MASH unit, deployed in a mountain town in the United States. 
Those were the early years of the RAM's Wise expeditions. Taking place over one long weekend in July, the expedition involved hundreds of doctors, dentists, audiologists, optometrists, and logistics personnel working out of the barns, tents and stables of the county fairgrounds. Volunteer healthcare workers came from all over the country to donate their services and, for university students, to work on the front lines of the uninsured crisis in America. 
I've covered the expeditions for years, first as an enterprise self-assignment, then for the University of Virginia, Getty and The New York Times. I met a lot of good people . Many of them slept in their cars in order to secure medical and dental care the following day. I met a woman who used lemon oil to dull the pain in her teeth. Full-mouth extractions in young men and women — some not even out of their teens — were called "a rite of passage" by dentists who came from all over the country.
The southwest corner of Virginia still faces significant healthcare challenges. Black lung disease from coal mining remains prevalent. Most alarmingly, an advanced stage, progressive massive fibrosis appears to be on the rise. 
But I recently learned that, in 2020, the expedition did not return to Wise for the first time in 20 years. The reason? Virginia has expanded the Medicaid eligibility for thousands of people in the area, and so the long lines that used to wrap around the livestock barns have dwindled in recent years. 
That's a good thing. And RAM has moved on, bringing its army of volunteers to other communities in need across the United States.
______________
Creating lasting change and doing meaningful work: Let Allman Environmental Services Photography tell the story of how you're bringing change to your community, state, or country. Capture the energy of your team at work, on training and field exercises, with heavy equipment or in challenging environmental conditions. These photos can be used again and again: in annual reports, your socials, on office walls and other marketing deliverables.  -Suzanne
CERTIFIED:

SBA-certified WOSB, New York State- and City-certified WBE, and Port Authority certified DBE

REGISTERED:

SAM & ORCA. Experienced in Federal Government contracting.

DUNS:

839898728.

FEIN:

84-2603642
We accept all government agency purchase orders and credit cards.