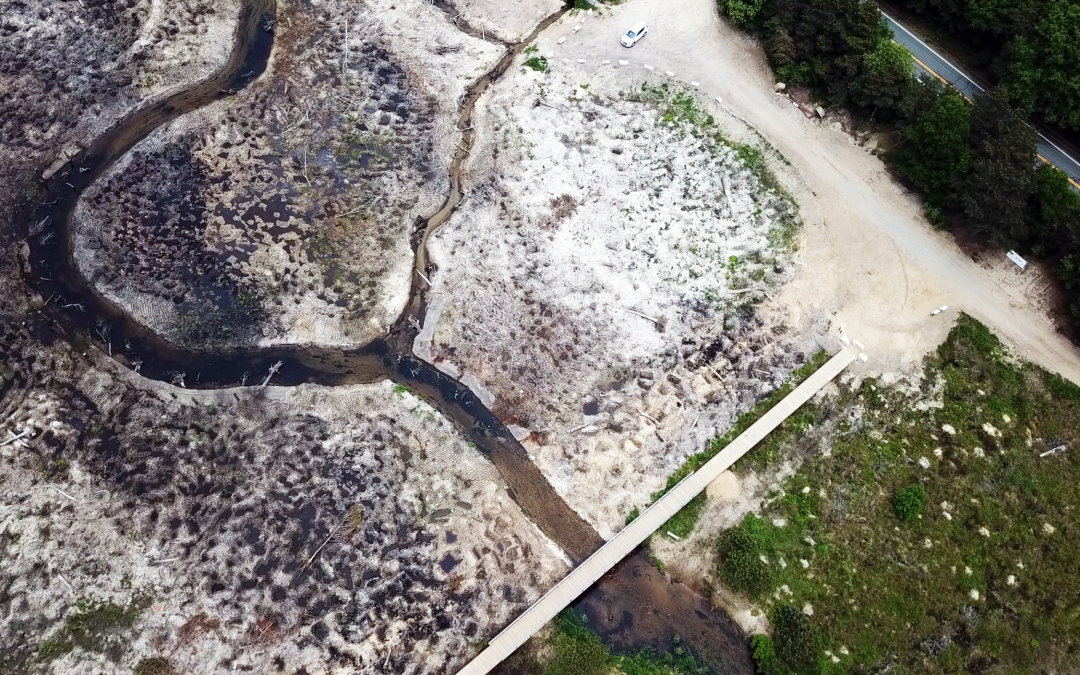 Restoring the Coonamessett River
I've done extensive work throughout Massachusetts for the Massachusetts Division of Ecological Restoration, photographing and filming their dam removal and wetland restoration projects. 
This flyover came after photographing the DER's work in the town of Falmouth at the lower Coonamessett  River watershed. It shows the marsh after dam removal and prior to revegetation, in 2020.
The dead tree stumps you see scattered across the marsh were deliberately left in place to provide shade for frogs, turtles and salamanders. The uneven, bumpy surface of the marsh floor creates diverse habitat for a wider variety of plant life.
As it passes through the preserve, the Coonamessett River is now narrower, longer and has eight new bends. There are now also deep pools for fish to live in and gravel riffles that support insects the fish like to eat.
While the muddy, bumpy, treeless expanse of marsh can be startling to see, what comes next — the growing trees, sprouting seeds, and return of vital habitat — can be seen in the vertical photo of the marsh.
Aerial photography is almost always recommended for environmental projects, because an overhead view can show you the project in context to the wider surroundings. In most cases, we don't charge extra for drone photography; a drone is just another camera in our bag.
Allman Environmental Services Photography is at all times FAA Part 107 licensed and amply insured. Let us know how we can help on your next project.
145 NEPERAN ROAD, TARRYTOWN, NY 10591