We're the country's only photography and videography team catering specifically to environmental service industries and agencies. We pride ourselves on experience, attention to detail, safety and a love of new technology. Long hours in the field, long driving distances to get to your project? No problem. We go there.

Photography and Videography
Compliance and documenting, or for marketing and online.

Drone/UAV
Overhead perspectives to track progress and quality control, or show off your work from a different angle.

Time-Lapse Videography
Show your progress, over time. Great for long-term projects that demonstrate changes in the environment.
Photography for environmental projects can serve many different purposes. Do you need to satisfy high aesthetic requirements? Do you have permitting requirements or project milestones that need to be documented? Are you involved in environmental education, or need high-quality marketing materials? We bring over 20 years' professional photography experience to documenting your project. Let us know how we can help.
Still Photography
Aerial stills
Milestones
Geotagged, time/date stamped
Indexed/keyworded
Recorded notes and comments, where required
Highest resolution images
Architectural lenses where needed
Underwater still photography
Before/after comparison
360-degree "walkthrough"
Social media image library creation
Delivery via upload or USB thumbdrive
Site plans
Construction progress can be documented with video as well as still photography. But we can also show you how small film projects can help you tell your story, and get the public on your side, one project at a time.
Our videographers are adept at "going there": story-telling in places the public doesn't often see, where so much of environmental restoration projects take place. 
We offer:
Training videography and production;
Time-lapse videography
Aerial (drone) videography
360-degree "walk-thru" videography
Aerial Services
Our drone operators are more than experienced. We're licensed by the FAA (Part 107, Commercial Operation); we're insured, and OSHA-30 certified for safety. We use state-of-the-art drone equipment to capture the elevated viewpoint.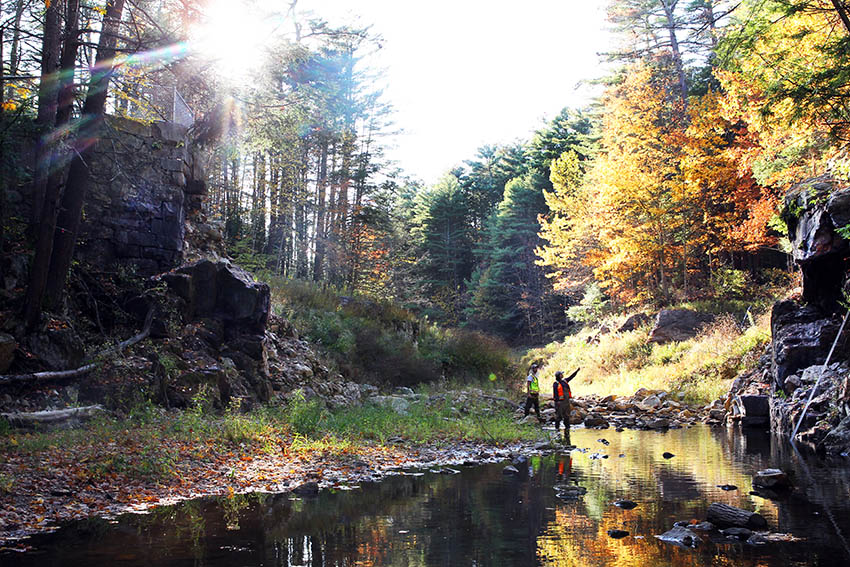 Upper Roberts Meadow Dam Removal
The Commonwealth's largest dam removal project left behind a frisky river in a sunlit valley.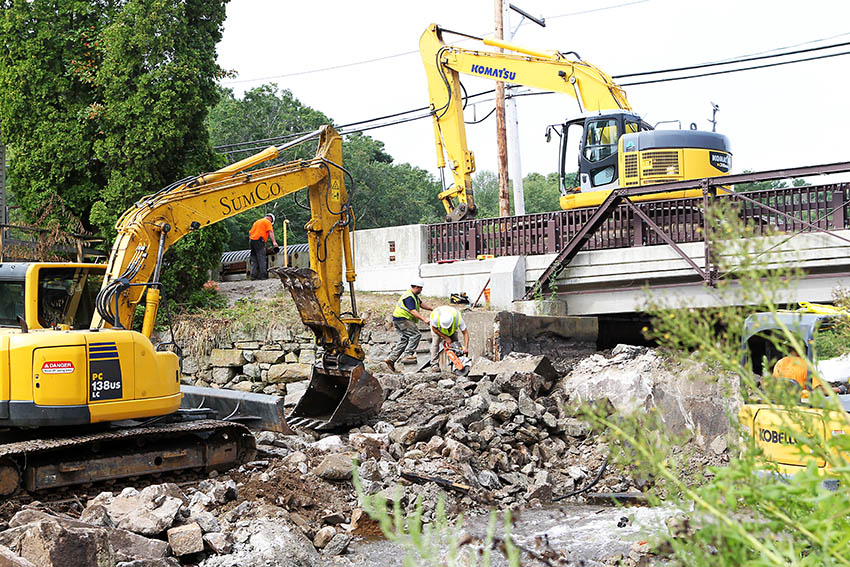 Jones River Restoration
A dam removal, at an old historic millpond, lets the Jones River flow freely through Kingston, Massachusetts.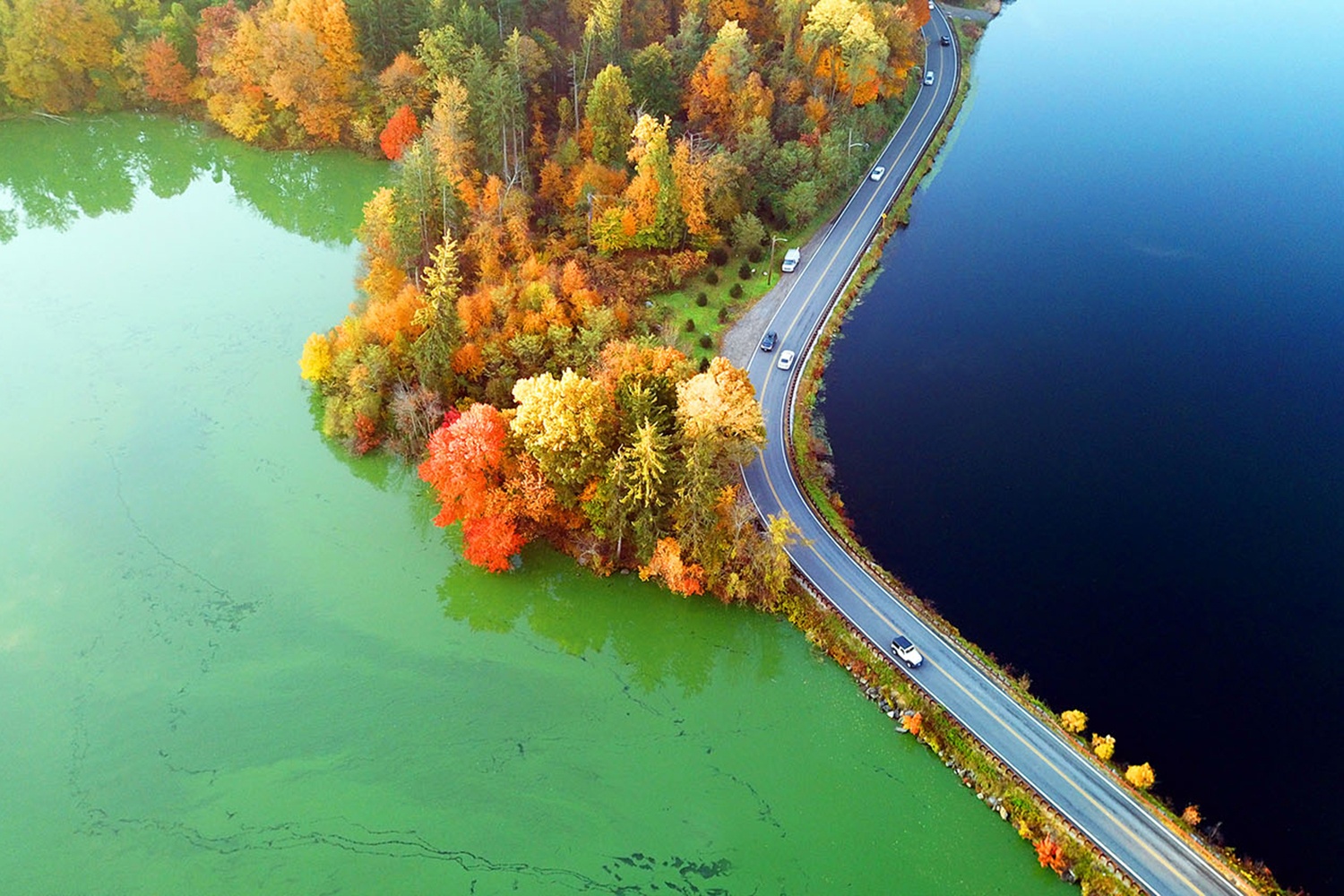 Algae Survey
One lake received the pond dye, and the other — just opposite the causeway — didn't. Guess which is which.