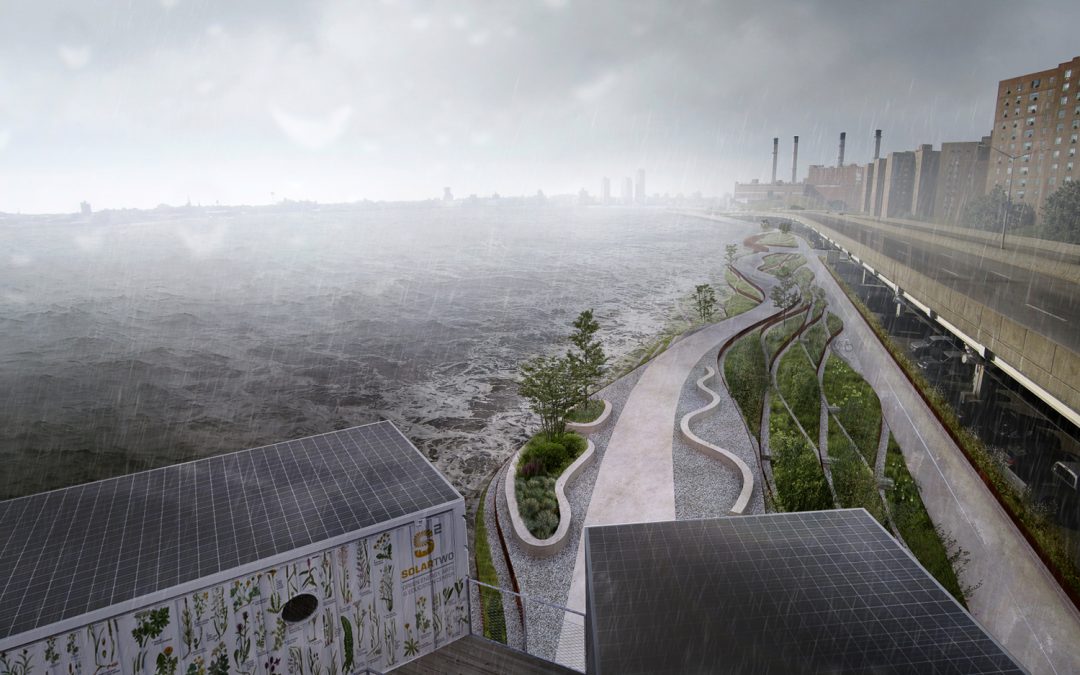 East Side Coastal Resiliency Project
We're proud to be part of the $1.45-billion dollar East Side Coastal Resiliency project, teaming up with Perfetto Contracting Co. to document this important (and beautiful) flood protection project.
Allman Environmental Services Photography has contracted to perform and deliver the photography and videography requirements of the East Side Coastal Resiliency project in lower Manhattan, a 335-million-dollar project — part of a 1.45 billion dollar plan — and a four-year undertaking that will transform the Greenway.
By any measure, this is a huge job for a photography company. When complete, we will have photographed, printed, bound and delivered approximately 62,000 prints. We will have been on-site for at least 60 days over a four-year period.
But mostly, we're really interested is this:
The plan…calls for different types of flood prevention: salt-resistant vegetation that can survive flood waters, pop-up sea walls and berms (or earthen walls) that slope down from the sides of the East River bridges within the park. The structure will keep the water at bay when necessary and function as recreation space (or, in the case of the deployable walls, disappear) in nicer weather."

 
A total transformation of the East Side Greenway trail and the Avenue C loop.
Gone now are the Asser Levy Playground, the Greenstreets project on Avenue C and — soon — the Murphy Brothers Park at Ave C and 18th Street. But I can't wait to see what the new playgrounds, ballfields and Greenstreets look like.
Allman Environmental Services Photography provides progress photography and videography services (including aerial) to environmental projects of any scale. All our printing is done in-house, and we can accommodate large-scale printing requirements like those for the East Side Coastal Resiliency project. We'd love to hear about your project.