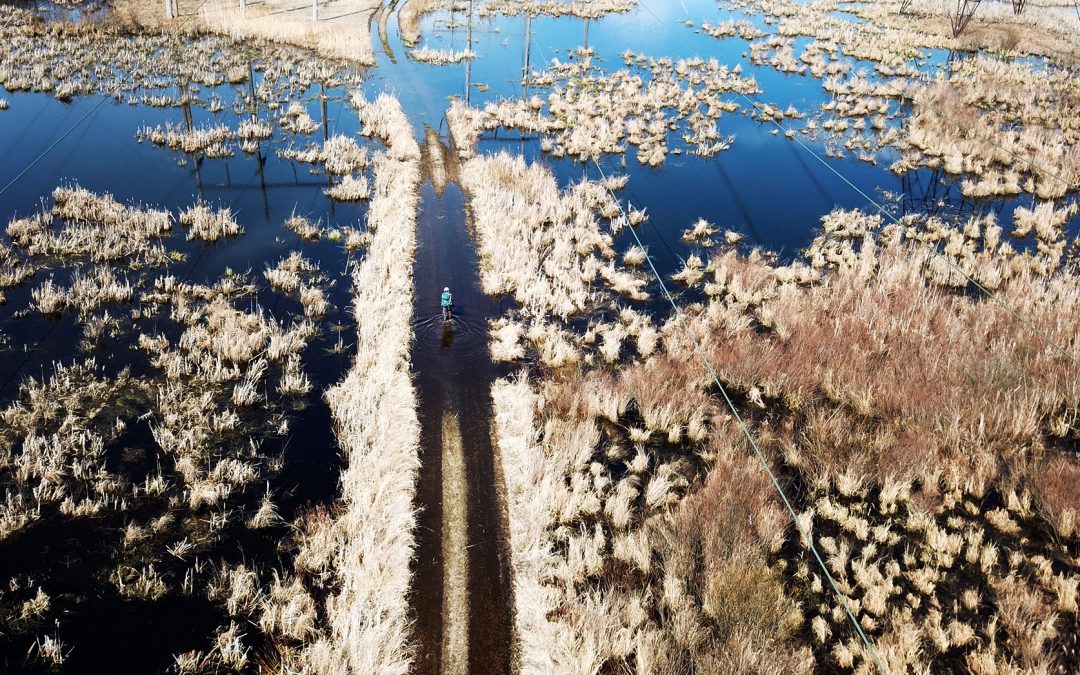 When It Has To Be Done:
The Moses-Adirondack Smart Path Reliability Project
This is one of the bigger projects we've undertaken — at least, in backcountry miles traveled on foot.
We're working for Michels Power, providing the photography and videography services for the massive, $294-million Moses-Adirondack Smart Path Reliability Project
86 miles of power line right-of-way wind through backcountry Adirondacks and the Saint Lawrence Seaway Valley. And because the towers braid areas of sensitive wildlife and protected species, a wheeled vehicle is a no-go. We go on foot from here.
This is one of those logistical knots that needs to be unpicked every day, and every piece of preparatory equipment needs to come along, because if you hit a deep body of water, you have to have a plan.
We pack an inflatable kayak in the backpack, hip waders and boots, gaiters, bug spray for the black fly season. We use a drone for overhead videography, Canon 7Ds to record our GPS position and direction of view, and a Spyder mount for the on-road videography. 
And we pack food — lots of it — for ten-mile stretches in the backcountry.
The Project
The Smart Path project is New York Power Authority's step toward rebuilding and strengthening the 86 miles of transmission lines that stretch from the St. Lawrence Valley to the central Adirondack region. When the Power Authority acquired the transmission lines in 1950, the supports were built using two- and three-pole wooden structures, designed to last a few years. Now, decades later, the project calls for replacing these old (charming, but old) supports with steel monopoles. 
The entire effort, to be completed in 2023, will help meet the state's clean energy goals of 50 percent renewables by 2030.
Allman Environmental Services Photography provides progress photography and videography for environmental infrastructure and construction projects, including dam removal projects and wetland restoration. We love what we do, because we love the projects you do. We are WBE-certified in multiple states in the Northeast.
Contact us about your bid, using the form below, and we'll get right back to you.
Contact Us
Bidding a project? Just have a message? Get in touch!